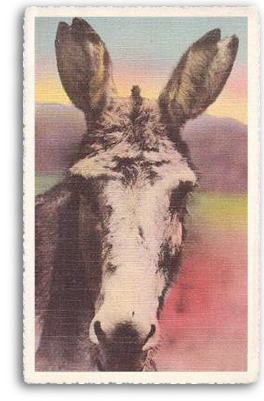 What People Are Saying About Santa Fe Unlimited!

Thank You Taos Unlimited
I love Taos Unlimited! I recently listed as both a merchant and a vacation home owner. I chose this site for the creativity, charm and ease of navigation. Taos Unlimited contains a great deal of useful and interesting information presented in a wonderful, whimsical format. I really liked the informal, personal nature of the site and the encouragement to write a detailed profile of who I am and what I offer in both my shop and my rental. I received my first booking on my vacation rental after only a few days on the site. The renter mentioned how easy the site was to find and how much he liked it. I now have my vacation home rented for three weeks next summer! I have given my Taos Unlimited posting information to distant friends and people I do business with for the shop. I love the fact that they can "visit my shop" and find out what I am doing in Taos. It's a great combination of personal and professional--just like the style of Taos Unlimited. Aimee is a delight to deal with, full of enthusiasm and great suggestions. Thank you Taos Unlimited.
~ Melissa, Red Cat Antiques and Charming Taos Adobe

Professional Staff
Taos Unlimited and Santa Fe Unlimited are a clear, smooth, beautifully professional set of sites. They serve our clients, giving access through this portal site that would otherwise be unavailable to us. Their staff is responsive, informed and it has been a pleasure to do business with them. I recommend these sites to any business that would like to increase their internet exposure in a professional way.
~ M.C. Roddis, Office & Educational Services Consultant, Chama, New Mexico

Getting Results
Taos Unlimited has done a very professional job of listing our property in the appropriate categories and designing the pages. They are skilled in getting results and quantifiable web exposure. They are an asset for The Historic Taos Inn as we endeavor to make our name and services known to the public at large. Thank You!
~ Jamie Tedesco, Marketing Director for The Historic Taos Inn

Wow!
If I needed a web site, it would be to you I would come!!! WOW! Knocked me off my feet! Beautiful work from wonderfully talented women! I lived for five years in Albuquerque and am now in the U.P of Michigan. I am bringing 14 kids to work for Habitat on Albuquerque next week and am taking them the "backway" to Santa Fe up to Taos. It was wonderful to find this site, it had all I needed to relay the "feel" of the area! Thank you both for a wonderful job!
~ Char Brickner, Online Visitor

Gorgeous!
Hey! We just moved to Oregon from Santa Fe. We lived across from the College of Santa Fe and Felipe's!! (drool) and I wanted to say that your project re: Taos and Santa Fe information is gorgeous! Your work is wonderful. Best of luck to you.
~ Lori Koff, Online Visitor

Keep Up The Great Work!
Howdy Santa Fe and Taos Unlimited Gals! I am writing to thank you for one of the best vacations my family has ever had. We wanted to visit the southwest for some time, but couldn't decide on a destination. We checked out a couple of places in Arizona and Colorado, but then we found Santa Fe and Taos Unlimited, and our decision was made for us! Your web sites are so colorful and informative that we felt we could already taste the chilis before we even planned our trip. And it was so easy to find places to stay and lots of great things to do, that we planned just about our entire trip on your web sites. All the people we encountered were very nice and helpful, and a great time was had by all. We had so much fun, we'll be back to New Mexico again next year, and we are telling our friends about you. And we can't wait to see what appears on your web sites next! Thanks again!
~ Chitty and Doug Halpern, Online Visitors

Beautiful!
Your site is the most beautiful I've ever seen.
~ Susan Parker, Online Visitor


Pictured top right: Santa Fe Unlimited's "Talking Burro"